Kufri / Kufri Valley is one of the most beautiful places to visit in Himachal. A picturesque hill station famous for its natural beauty, trekking, hiking trails & adventure activities. Kufri is a quaint little hill station, located very close to Shimla.
Kufri is derived from the word 'Kufr' which means 'Lake' in the local language. It is believed that it was discovered by the Britishers as a tourist attraction in 1819. Situated at a height of 2743 meters, Kufri is the best place for nature and adventure lovers.
In the past time, it was famous for Nag Temple, situated at Mahasu Peak. Nowadays we do have abundant places discovered as tourist attractions with lots of adventure activities. Kufri Valley is also a photographer's delight lots of photographers love this destination too.
LOCATION OF KUFRI
Kufri is also known as a resort hill station in the district of Shimla, India. It is located 20 km (12 mi) from the state capital of the British Capital Shimla on National Highway No. 22.
SIGHTSEEING IN KUFRI VALLEY & PLACES TO VISIT IN KUFRI
Mahasu Peak
Mahasu Peak is one of the highest points in Kufri that offers stunning views of the Badrinath and Kedarnath ranges. The highest point in Kufri – the Mahasu Peak is not just a visual delight; rather it also invites you to undertake a challenging hike up to its top.
Kufri Valley
This decadent valley is full of pines and cedars. Being at an altitude of around 2,500 m above sea level. Kufri offers a panoramic view of the surrounding valleys.
The Himalayan Nature Park
Great Himalayan National Park was constituted in 1984 and was formally considered a national park in 1999. Often referred to as the 'Himalayan Nature Park, where tourists can spot more than 180 varieties of birds.
Indira Tourist Park
Indira Tourist Park is located near the famous Great Himalayan Nature Park, the Indira Tourist Park offers beautiful views of the adjoining landscapes. Named after the former Prime Minister, Indira Gandhi, the Indira Tourist Park is one of the most prominent tourist attractions in Kufri.
Green Valley
The Green Valley is a beautiful and breathtaking mountain range that falls on the way to Kufri from Shimla. Green Valley is surrounded and covered with thick forests of pine and deodar. Also known as the Hassan Valley, a popular attraction in Himachal Pradesh.
Kufri Fun World
Kufri Fun World is one of the most amusing a day full of fun and excitement with your loved ones. Located at 2800 meters above sea level, Kufri Fun World is one of the highest amusement parks in the world with 20+ thrilling joyrides.
Fagu
This place is a mesmerizing town and an amazingly scenic place situated at an elevation of 2500 meters. Fagu is a serene snow-clad hamlet, located around a 15-20 minutes drive from Kufri.
Hip Hip Hurray Amusement Park
The Hip Hip Hurray Amusement Park is a unique amusement park which is located at the Kufri, more than 8500 feet above sea level. Hip Hip Hurray, Nagsons Amusement cum Adventure Park is an idyllic hideaway for complete entertainment and matchless fun time with thrilling rides, bumping boats, virtual reality games, fine dining, and a number of fun activities.
Kufri Zoo
If you are in Kufri, you must visit the Kufri zoo. The Zoo Timing opens at 10:00 AM & closes at 17:00 PM and the entry ticket is priced at Rs. 35/. This is a very nice Nature park with a few Himalayan animals like Leopard, Himalayan Brown Bear, Himalayan Tahr, Himalayan Monal, Silver Pheasant, Western Tragopan, etc. You can see the complete zoo in around 40-50 mins. Please note Zoo is open 06 days a week except Tuesday.
Chini Bangla
Chini Bangla is a historical landmark & important attraction at Kufri. It is famous for its statues and architecture. The architecture of this house features a very British style and the lawns spread in front of the house are beautifully manicured. Old Royal Bungalow which now serves as a mini bar cum restaurant. The outside bungalow is a small garden and near the entrance is a Zoo and a few shops.
Shimla Water Catchment Wildlife Sanctuary
Shimla Water Catchment Wildlife Sanctuary is Quite a place to take a nature walk or bicycle ride far from the crowd. Water Catchment Sanctuary is spread over an area of 10.25 sq km and the altitude of the sanctuary ranges from 1900-2620 m. Shimla Water Catchment Sanctuary Timing: 08:00 am – 06:00 pm & Address: NH 22 Charabra Mashobra, Himachal Pradesh 171012, Shimla, India.
The Retreat Building – Royal Of A Place
The Retreat Building is the official Residence of the present President of India at Chharabra, Shimla. It was a part of the Viceroy of India's property during British rule. The building is located on the hilltop of the Mashobra.
The Building was built in 1850 & taken over in 1895 by the Viceroy. The President of Independent India visits the Retreat Building in Shimla at least once a year and the core office shifts to that place during a stay in The Retreat.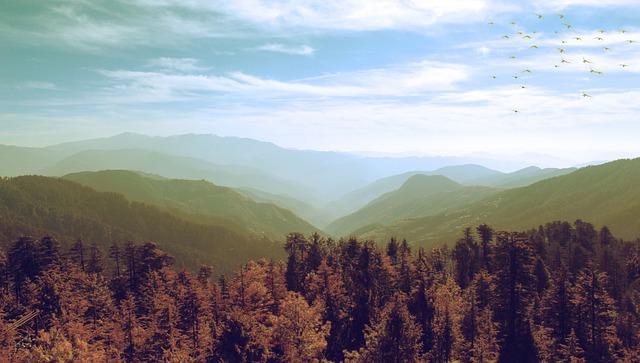 THINGS TO DO & KUFRI ADVENTURES
Skiing
Skiing is a recreational activity as well as a competitive sport. Enjoy skiing at the vast snow-covered stretches of Kufri.
Activity Location: Kufri, Shimla
Activity Timings: 9:00 AM to 6:00 PM (1 hour)
Cost: INR 1500-3000 Per Person
Tobogganing
Tobogganing is lately emerging to be one of the topmost activities and things to do in Kufri. Toboggan is a plain sledge & in the early times, it was used for transportation.
Activity Location: Kufri, Shimla
Activity Timings: 9:00 AM to 6:00 PM
Cost: INR 500-1000 Per Person
Ice-skating
The place – Kufri is one of the oldest skiing slopes in Himachal Pradesh and an exciting spot for ice skating. Ice skating is one of the most famous Kufri adventure activities that you must try.
Activity Location: Kufri, Shimla
Activity Timings: 10:00 AM to 6:00 PM
Cost: INR 500-1000 Per Person
Horse Riding and Yak Riding
Horse riding and Yak Riding in Kufri is popular tourist activity. Also, you can take your kids to different viewpoints on a horseback. One of the most unique things to do in Kufri is experiencing a Yak ride.
Activity Location: Kufri, Shimla
Activity Timings: 10:00 AM to 6:00 PM
Cost: INR 200-1000 Per Person
Rock Climbing
Rock climbing is a sport in which participants climb up, across, or down natural rock formations or artificial rock walls.
Activity Location: Kufri, Shimla
Activity Timings: September to January
Cost: INR 2000 Per Person
Ziplining
Zip lining is an action-filled recreational activity that involves riding a steel cable on a protective seat or a belt between two points. Ziplining has become a growing attraction for adventure lovers at Kufri.
Activity Location: Kufri, Shimla
Activity Timings: September to January
Cost: INR 300 – 1000 Per Person
Trekking
Trekking is the best adventure sport in Kufri, Himachal Pradesh. You can find several packaged trekking trips along with Kufri which you can check out for yourself and see if it suits your budget.
Activity Location: Kufri, Shimla
Activity Timings: Any Time in a Day
Cost: INR 500 – 2000 Per Person
WHERE TO STAY IN KUFRI OR KUFRI HOTELS
Homestays:
Exotic Kufri
StayApart – Galaxy Homestay
Harmony Holiday Home
Kufri Mount Stay
Homely Feel
Hotel:
Snow Land Shimla
Sai Cottage Shimla
Westend Homestay Shimla
Treebo Trend Snow View Resort
Green Valley Home Stay
Star View Cottage
Camps:
Beyond The Trails
Limewoods
Daak Bangla Retreat Cottages and Camps
Apple Retreat Camps
Luxury Hotels:
Wildflower Hall, An Oberoi Resort, Shimla
Welcomhotel by ITC Hotels, Shimla
Woodays Resort
Royal Tulip Shimla, Kufri
Radisson KufriOpens
BEST TIME TO VISIT KUFRI VALLEY:
Although the weather in Kufri is agreeable throughout the year and the best time to visit Kufri is April through June and December through February.
Kufri In Summer
Summers in Kufri kick start in the month of April and ends in June. The average temperature ranges -from 12°-19° C. Kufri experiences a cool and pleasant climate all throughout the year.
Kufri In Winter
Winters in Kufri start from October and go till March-end hence Kufri weather in December is extremely harsh & cold, but it is best for snow lovers. During the month of December and January, one can enjoy snow sports like skiing and sledding snow. Kufri's temperature in December drops as low as -5°-10° C.
DISTANCES FROM KUFRI
| | |
| --- | --- |
| Month | High/Low (°C) |
| Kurfi In Januray | 7°/ -2° |
| Kufri In February | 11°/ -1° |
| Kufri In March | 13°/ 1° |
| Kufri In April | 17°/ 5° |
| Kufri In May | 22°/ 8° |
| Kufri In June | 25°/ 11° |
| Kufri In July | 20°/ 12° |
| Kufri In August | 19°/ 12° |
| Kufri In September | 19°/ 11° |
| Kufri In October | 17°/ 6° |
| Kufri In November | 15°/ 3° |
| Kufri In December | 10°/ -1° |
HOW TO REACH
Via Air
There are daily flights from Delhi to Shimla Shimla Airport situated at Jubbarhati at a distance of 32 km from the Kufri. The airport has limited functioning depending on the weather conditions.
Via Train
The closest railway station is the Shimla railway station which is situated at a distance of around 15 km.
Via Road
Every type of transportation is available to reach Kufri. The place does have good road connectivity and anyone can easily hire a Taxi or can even take a local bus from Shimla Lakkar Bazar Bus Stand.
COMMON ITINERARY FOR DELHI TO KUFRI VALLEY
Day–01: DELHI – CHANDIGARH – SHIMLA – KUFRI
Day-02: KUFRI – KUFRI FULL DAY SIGHTSEEING
Day-03: FULL DAY KUFRI ADVENTURE ACTIVITIES
Day-04: KUFRI – SHIMLA – CHANDIGARH – DELHI
OTHER TIPS, TRICKS & RECOMMENDATIONS
Heavy Woollen Clothing & socks.
Personal Medication.
Identity Proofs
Safety Precautions
Less ATM facility – Carry Enough Cash
CONCLUSION:
If you liked this article, do share it with your friends and family, and you must visit Kufri Valley and share our travel journey with us.
F&Q's Kufri