Spiti is god gifted mesmerizing place in Himachal Pradesh.  Many travellers visit Himachal Pardesh but they don't go to Spiti valley because they don't know what is the best time to visit spit valley. The best time to visit the Spiti Valley is April to June because as per experience from Real Himachal because at that time there is less probability of, landslides, and no fatigue issues. 
It also gives you an offer to soothe your eyes with the actual beauty of Spiti Valley. You also can experience the Clear skies, greenery, and charming spectacle views of that valley. But if you are planning to visit in summer kindly make your stays confirmed should be on your priority list. Yes, summers are the best time to visit Spiti Valley. That is not possible for the best month of the year.
Few of them tell us the best time to visit the Spiti is from December to march Sept to Oct for those who love extremely winter and heavy rainfalls anytime. But there are a lot of chances you might have faced harsh winter, freezy winds landslides, and costly. April to June best time for budgeted travellers.
We notice that there is so much confusion among travellers. That same thing also comes between the travellers who visit the first time. But in the article, we will share the complete month-wise picture of Spiti weather and different other challenges while travelling to Spiti Valley. SO, that you can find what is the best time to visit Spiti Valley according to you.
Spiti is one of the destinations where you don't ask for "what is the best time to visit Spiti" instead of that you will ask for what is the best way to visit Spiti because it depends on time. Spiti weather changes every month or you also can see every moment. Now the clock revolves around you "How you will opt for the weather" on the way to Spiti.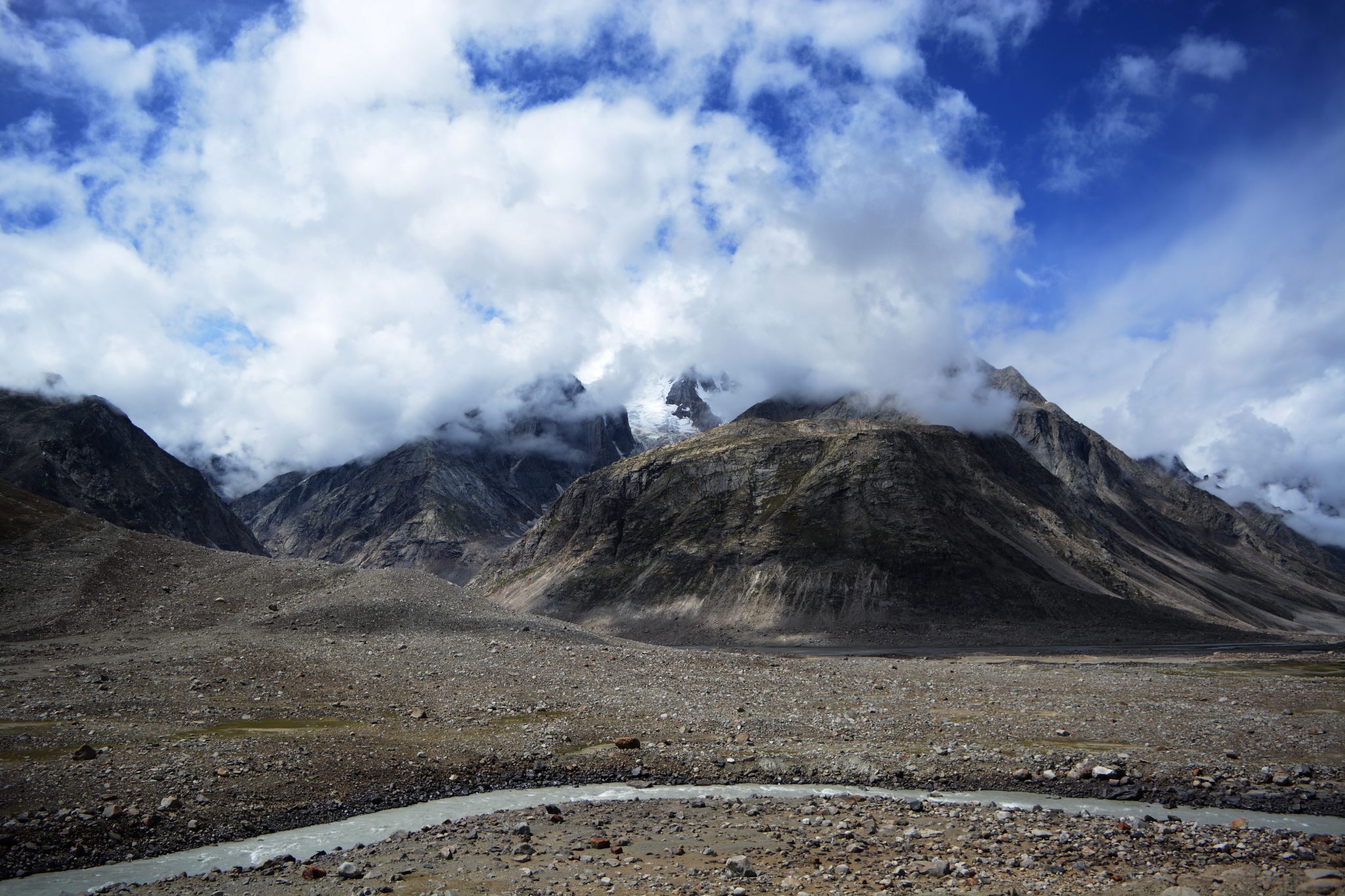 When is the best time to visit Spiti Valley?
There is two way to Spiti from Shimla to Spiti via Kinnaur. Another is from Manali to Spiti. From this information, you can decide the best time to visit Spiti Valley.
Shimla route is open all around the year but from Manali route is close in winter as soon as Rohtang Pass and Kumzun Pass close. So, tourists know what the best time to visit Spiti valley is.
From Shimla Route
As we shared the statement that the Shimla route is open all around the year to Spiti valley. In this route, you will cover Delhi to Kaza via Shimla. The route looks like Shimla – Rampur – Kalpa (Kinnaur Valley) – Nako – Chango – Sumdo – Tabo – Kaza (Spiti Valley). The Road route Shimla to Kinnaur is also known as the Hindustan – Tibet Highway or NH-5. The Hindustan Tibet Highway opens throughout the year because no mountain comes along this route.
You can easily cover the journey from Shimla to Kaza without having any fatigue problems because in this you will achieve the elevation level slowly. Yes, the roads are motorable. The route from Shimla to Kaza is not as easy as you read. During the winter months, the roads of Hindustan – Tibet Highway or NH-5 are extremely challenging and hard.
So, you should avoid that route during the winter … if you are not ready to try extremely harsh winters and adventure in them.
From Manali Route
Travelling to Spiti Valley Via the Manali side is good for those who want to spend less time travelling. It is only possible when the route opens to Rohtang Pass and then opens the route from Gramphu to Kumzum Pass. Also, the snow cleared that way as well. Manali to Kaza route is only open during the summers because there is fully covered snow in that way during the winters.
 This route remains close for almost six to seven months a year. Rohtang pass opens in April month and the Kumzum pass opens in the mid of June month. Manali to Spiti route will look like Manali – Rohtang Pass – Gramphu – Chattru – Kunzum Pass – Kaza (Spiti Valley). You can cover the journey to Spiti Valley via Manali in three days. 
The roads on this way are very risky but you will find beauty in themselves. River crossing and small water crossing are very common on this way to Spiti Valley from Manali. To avoid this we suggest If you leave early from Manali, these water crossings are manageable.
In this way, major landslides are normal as compared to Kinnaur Valley. Especially During the monsoon season.
There is also another option available if you don't want to tackle harsh roads and crossing water flows on the way. For that, you need to follow Manali – Atal Tunnel- Koksar- Kaza(Spiti Valley). This way is much safer than completing the journey via Rohtang pass or Kumzum Pass.
It can also be possible you often face some fatigue issues because on that route because you will frequently change the altitude level while travelling. HRTC buses ply buses are available on this route on Kullu – Manali – Rohtang Pass – Kunzum Pass – Kaza route.
There is a lot of confusion between travellers about which route they follow. We recommend you go to Spiti valley from Shimla to Kaza via Kinnaur and come back from Spiti Valley to Manali. According to this route, you will cover the complete circuit and also be able to mesmerize the beauty of these places with your soothing eyes.
What is the best time to visit Spiti Valley throughout the year?
In this, we shared the information in detail for travellers, So that they can easily find is the best time to visit Spiti Valley. Below we serve you month-wise details of Spiti weather that will help you to make the most out of your next trip to Spiti Valley.
Spiti Valley in January
The peak of winter means Spiti Valley in January is so cold. Valley is completely covered in the hard bland snow. The route from Manali to Spiti is completely close and most of the accommodation facilities you rarely can find. The temperature this month can go below -20 °C. There are no toilets and running water facilities available in Spiti valley during the winter. The food was very basic available in homestays. We recommend you carry your good sleeping bag and hand sanitisers with you. If you visit in winter to beat the freezy winters in homestays.
Spiti Valley in February
In the peak season of winter, Spiti Valley in February is completely covered in snow. There are more chances you can see snowfalls anytime. The temperature is mostly subzero and negative up to -10°C to 15°C. We can say it is better than as compared to January. In February, you can't expect any kind of hospitality in the hotel but if you choose homestays we will be served basic needs in Spiti Valley. That's why you need to go well prepared with layers of woollen clothes.
Spiti Valley in March
Spiti Valley in March is the better in terms to adapt from the previous two months. The temperature is around -3°C to -10° in the morning in the evening but on days that Spiti weather will be pleasant. It is easy to enjoy seeing some clear skies by the end of the month. You start getting some basic needs from stays but you have to keep your buffer ready for any emergency needs which helps in road closures. Winters in Spiti Valley are extremely harsh.
Spiti Valley in April
During the beginning of summer. This Means Spiti Valley in April snow start melting and Roads to Spiti Valley start open. That way circuits open to the Losar for Kaza towards mud to Lanza Hikkam to Komic circuits as well temperature in April is normal in the night it can around 4°C to 7°C and in day time it can be around 20°C. Roads are also okay to visit. This April you need to book your stays first. Hotels start to come out of hibernation, and things. The basic supply of fruits and veggies also starts frequently.
Spiti Valley in May
Spiti Valley in May weather is pleasant and clear. In April and May, Spiti Valley starts to open. Temperature is now better in the month of may maximum is 22°C (approx)to the minimum is 6°C (approx). This is the time when adventure junkies start planning a trip to Spiti. The temperature is as same as in April. But another way from Manali to Kumzum Pass takes more time to open. It starts open in July when the snow melts on the Manali route via Kumzum pass.
Spiti Valley in June
Spiti Valley in June when a large number of travellers make their make rapid move on the road to Kaza from Manali over Kunzum Pass. It also opens in the second week of June.
At this time road also opens to Chandratal via Manali. Chandratal is the top attraction of Spiti Valley. This month you also have a chance to visit a remote village in India. 
Hotels in Spiti Valley are all also open with full facilities but that is the possibility you might face some rush to find a good one for you. There is a possibility to you can enjoy a monsoon shower at Spiti Valley. When the whole country faces Heating summer but you take a break from in between the Spiti Valley with experience breezy winds. Well, this is a great time but you need to be aware of Spiti weather because it is so unpredictable. That pleasant weather with temperature in Spiti Valley in June ranging between 15°C to 20°C.
Spiti Valley in July
The weather in Spiti Valley in July is like June. The average temperature at Spiti Valley at night can be 11°C to 18°C during these months and during the day, it can be between 22 to 28 degrees Centigrade. It is the right time when you plan to visit remote villages and your visit to Langza, Hikkim, Komic, Demul, Lhalung, Pin Valley – Mudh Village, Gete, and Tashigang village as well. We suggest you better travel over the road to Spiti Valley which is the Hindustan Tibet Highway.
Be careful while travelling via Manali because of the higher risk of landslides and heavy water crossing on the roads.
Spiti Valley in August
Spiti Valley in August when the monsoon fully comes all across the northern states of India. You also know Kinnaur is not a good idea while travelling from here and Roads to Manali is very scary. But we also can say that is a bad idea to visit Spiti Valley because Spiti valley comes under the Trans Himalayan region which is generally rain shadow. But in the recent past year rain experience in the initial part of the valley which is not that much. You only see some overcast skies. The temperature could be 5°C to 15°C. We Real Himachal recommends you avoid planning to visit Spiti Valley in August.
But it is also a peak time when the apple season and crop transportation you can see. So if you are finally visiting don't forget to bring some golden apples from the Himalayan.
Spiti Valley in September
Spiti Valley in September when the Spiti colours start blooming with the clear Aqua colours you can see in rivers and pearls like spread flowers in valley welcoming the autumn. This thing helps in sweetening the beauty of orange trees. In this month morning and evening is quilt cold temperature can -2 or -3° C. We suggest you carry heavy woollens, jackets and windcheaters as well.
This month Kumzum pass starts showering with snow by September months.
Spiti Valley in October
During this month Spiti valley weather is the same as Sept. But if you want to complete the Spiti valley in October we suggest you start your road trip from Manali and reach as soon as Spiti valley and return from Shimla via Kinnaur. Because in October or late oct you will face ice on the roads. The temperature could be 1°C to 7° It can be risky and that will become no-man land in this by October or November.
Spiti Valley in November
During the beginning of winter the Spiti valley in November when valley starts getting colder day by day. This month you will have to face hard ice on the surface of roads. This is the time when the lack of electricity and extremely cold weather also drop the basic facilities in homestays. The temperature can be -2°C to -12°C. In that time water in taps start freezing and you might be managed by a buffer. So You don't be able to complete the circuit in November and December. Because the way from Kumzum Pass is completely closed due to snow.
Spiti Valley in December
Spiti Valley in December is as same November but we can say it is harsher as compared to November. You won't able be to take any kind of basic facilities even sometimes you have to store food for the next few days or months. The temperature can be -7°C to -20°C. Getting the liquid form of water luxury at this time of the year. Kumzuam pass is closed for the next 6 – 7 months. In that weather, survival becomes so difficult. If you don't prepare to face it on mental levels, or physical levels because of that we suggest you don't go.
Things you need to take care of:
If you are planning to visit Spiti valley during the monsoon. Try to reach Spiti Valley as soon as possible. Avoid staying at Manali or Via Shimla on the Kinnaur side. If it is possible skip sightseeing at Shimla, Manali, Kullu, and Kinnaur due to the heavy monsoon.
If you are planning to visit during the winter keep woollen clothes and warmers with preferably two pairs of each. Don't forget to carry a windcheater & waterproof jackets, shoes as well. The vehicle is first capable enough to travel through and can run on the hard road able to drive on mud, slush, dirt trail, water crossings, boulder and big stones on the road, shooting stones, and narrow steep climbs. Your vehicle engine can start at -20° C. second is about convenience and comfort means having enough boot or leg space in your vehicle. We suggest you go with a 4X4 SUV like Fortuner, Safari, Scorpio will be the best. If you do not have a 4×4, then even a 2×4 SUV will do the job equally well.
Conclusion
All above In this article we share all information related to Spiti Valley which will help you to decide "What is the best time to visit Spiti Valley". If you already planned a trip this information guide you to make your trip the best without having any trouble and preparing for your Spiti Valley. If you still have some doubts and queries related to it comment below or contact us. 
Monthly Weather in Spiti Valley 2022
| | | |
| --- | --- | --- |
| Month | High/Low (°C) | Rain Prediction |
| January | -9°/ -20° | 8 days |
| February | -6°/ -19° | 2 days |
| March | -3°/ -15° | 8 days |
| April | 2°/ -11° | 7 days |
| May | 6°/ -7° | 6 days |
| June | 10°/ -2° | 5 days |
| July | 14°/ 5° | 6 days |
| August | 16°/ 6° | 6 days |
| September | 15°/ 3° | 1 day |
| October | 6°/ -6° | 2 days |
| November | -1°/ -12° | 6 days |
| December | -7°/ -19° | 3 days |
Weather Chart


F&Q's Best Time to Visit Spiti Valley